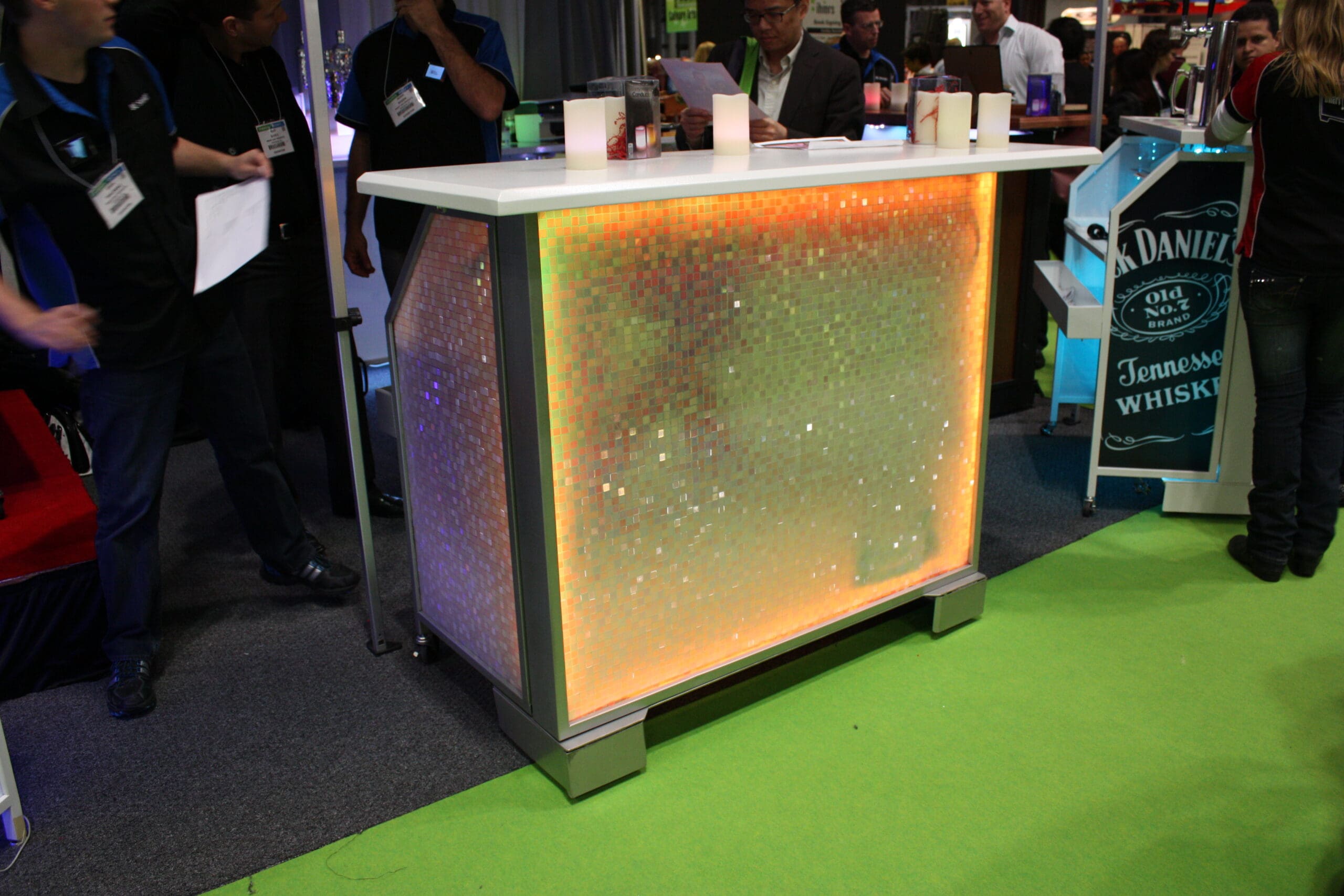 Setting up a mobile bar can be a game-changer, when it comes to hosting a successful event. Whether you're planning a wedding, corporate gathering, or a private party, a well-equipped and efficiently run mobile bar can elevate the experience for your guests. 
In this blog post, we'll explore how to set up a mobile bar for your next event, showcasing the steps you need to take to start your mobile business. 
What Do You Need
Setting up a mobile bar requires careful planning and attention to detail. Here's a breakdown of the essential components and supplies you'll need to ensure a smooth and successful bar setup:
Get Knowledgeable 
Before diving into the mobile bar business, it's essential to gain a comprehensive understanding of the industry. Learn about the latest trends, market demands, and customer preferences. Attend workshops or courses related to bartending and mixology. Knowledge is your most valuable asset in this industry, as it will enable you to create unique and memorable experiences for your customers.
Choose Your Type of Mobile Bar Business
Mobile bars come in various forms, and you'll need to decide which type of mobile bar business you want to establish. Here are a few options to consider:
Portable bar

Motorized van

Trailer bar

Drink stall
Create A Mobile Bar Business Plan
Like any business, a mobile bar needs a well-structured business plan. Outline your business goals, target audience, budget, marketing strategy, and revenue projections. Your plan should also include a detailed description of your mobile bar's design and services. This document will serve as a roadmap for your business, helping you stay on track and secure financing if needed.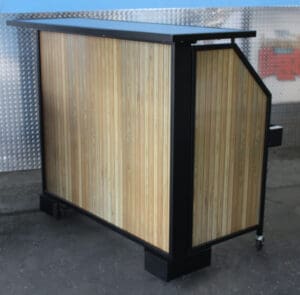 Buy Your Equipment
The heart of your mobile bar business is the equipment you use. Your choice of equipment should be based on your selected bar type and business plan. Some essential items to consider include:
Bar Counters:

Portable bar counters that are easy to set up and dismantle.

Bar Tools:

Quality cocktail shakers, strainers, jiggers, and glassware.

Cooling Systems:

Refrigeration and ice machines to keep beverages cold.

POS System:

A reliable point-of-sale system for efficient transactions.

Decoration and Lighting:

Attractive decorations and lighting to create an inviting atmosphere.

Marketing Materials:

Business cards, flyers, and signage to promote your services.
Partnering with suppliers like us at SmartBar Products can help ensure you have access to the best quality equipment for your mobile bar. Our products are designed with mobility and efficiency in mind, making them a top choice for event bartenders.
Start Your Mobile Bar
Setting up a mobile bar for an event can be rewarding, allowing you to showcase your bartending skills and create memorable experiences for your clients. To succeed, start by gaining industry knowledge, choosing the right type of mobile bar business, and creating a comprehensive business plan. 
SmartBar Products is your trusted supplier for all your mobile bar needs. With the right preparation and the best equipment, your mobile bar business can thrive and make a lasting impression at every event you serve. Contact us today and start your mobile bar.