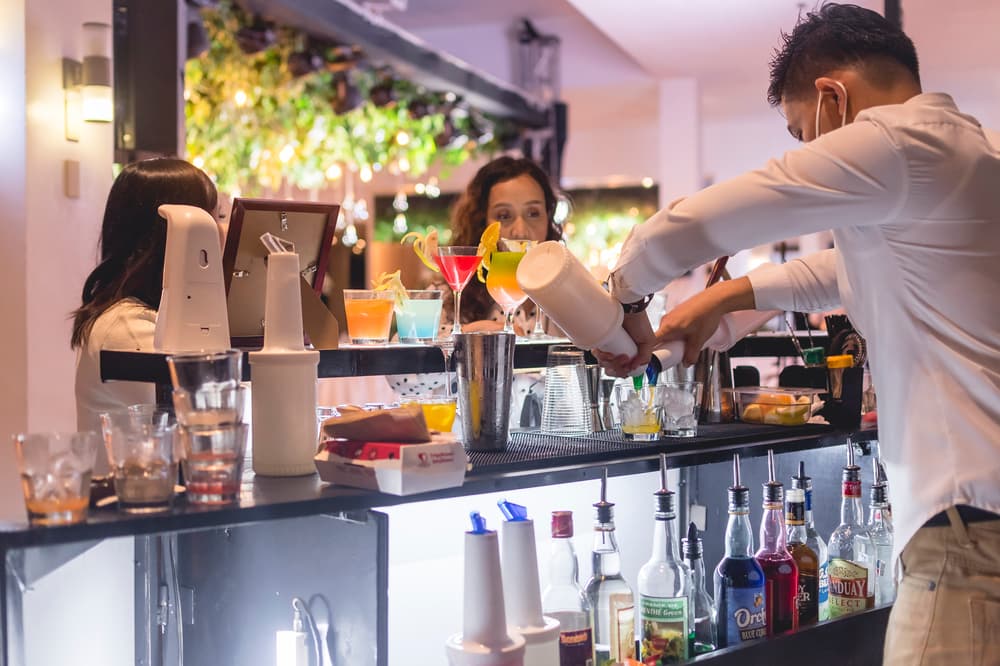 If you're planning an event or looking to start a mobile bar business, one of the essential questions you'll face is, "How much does a mobile bar cost?" Mobile bars offer great flexibility and are ideal for various occasions, but their prices can vary significantly. 
In this blog, we will explore the costs associated with buying mobile bars and delve into the benefits of having a portable bar at your disposal.
Prices
To set up a mobile bar service, you have to consider various expenses such as:
Equipment
You'll need the necessary tools, such as:
Transport truck

Glasses

Bottle openers 

Cocktail napkins 

Cocktail straws 

Paper towels 

Corkscrews 

Liquor pour spoons. 
Dump sinks, hand sinks, blender stations, and speed rails are other items that you may need to include in your budget. 
The entire expense of bringing everything together might be intimidating to the typical individual. However, you must plan ahead of time in order to obtain all the essential equipment. You should also do your homework before purchasing the most effective equipment. 
Remember that the equipment should make a positive first impression on potential consumers. Depending on the size of the organization, the cost should typically range between $5,000  and $25,000 .
Payroll Expenses
As a general rule, you must pay your staff even if they make little or no money during the initial phase. High expenditures, such as acquiring equipment and goods, might use practically all the capital, leaving you with little money to run the operation. Before this happens, make sure you already have part of your budget designated towards your staff. 
Inventory
When it comes to mobile sales, inventory is the most important issue. Because you cannot predict your target audience's consumption patterns, determining how much inventory to carry on your first sale may be difficult. 
Fortunately, most beverages do not go bad rapidly, so you may carry as much stock as your budget allows. Inventory should account for around 20% of your budget. 
Incorporation and Liquor Licensing
To begin functioning as a business, you must follow the regulations of the current laws. As a result, you must first decide on the type of entity and then secure the relevant permissions. The legal duties of your mobile bar will be determined by the company organization you choose.
If you choose to incorporate your firm, the cost of filing your articles with your state will range between $50 and $725, depending on your state. Most countries/states, however, have a standard cost of less than $300. If you pick another company entity, such as a sole proprietorship or partnership, you will still have to pay for licenses and permits.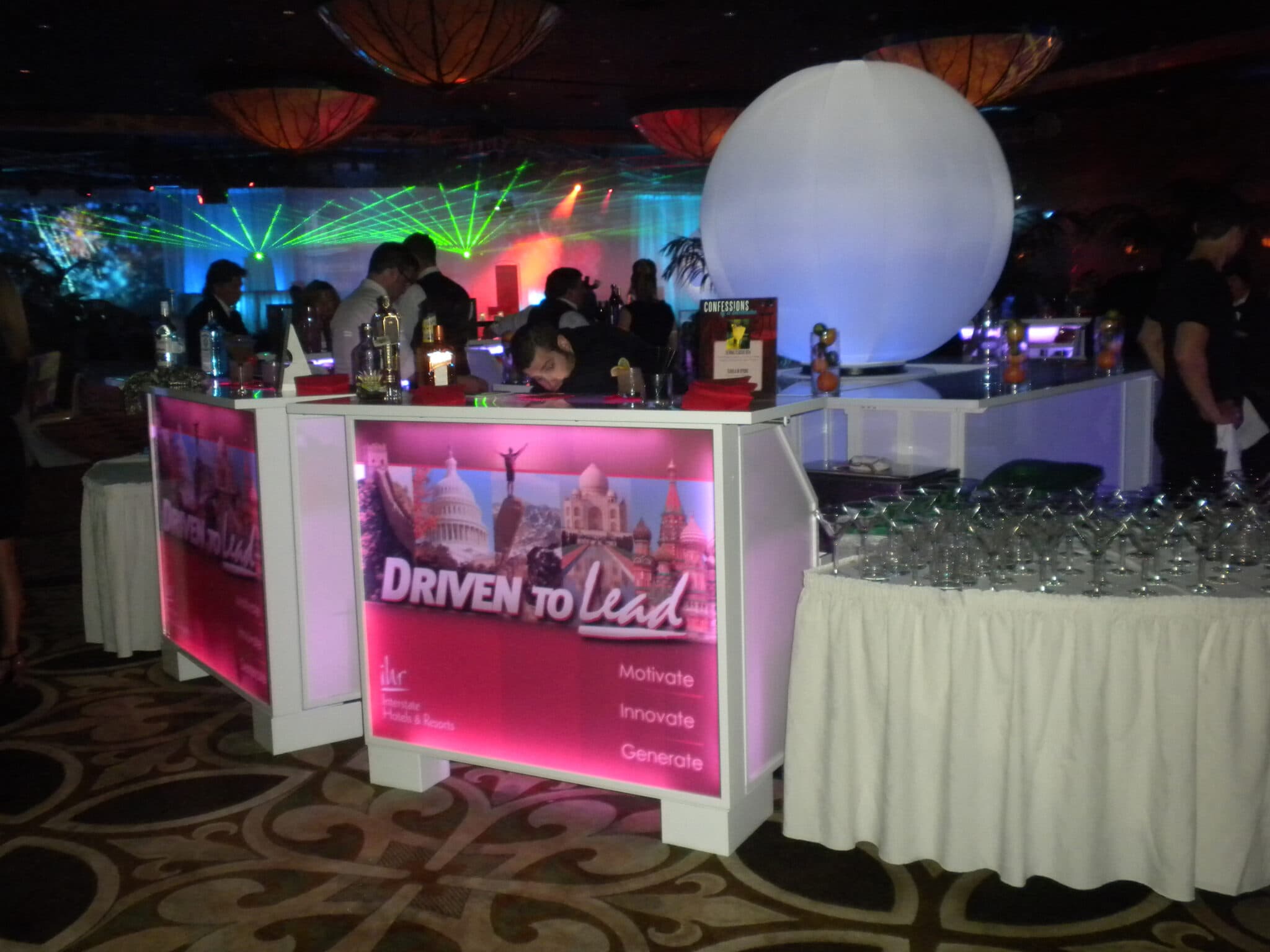 Benefits of Portable Bars
While mobile bars do come with a price tag, they offer a range of benefits that make them a worthwhile investment:
Flexibility
Mobile bars are incredibly versatile. You can set them up virtually anywhere, whether it's indoors or outdoors, at a wedding, corporate event, or a backyard party. This adaptability allows you to take your bar service to different locations and cater to a broader clientele.
Professional Appearance
A well-designed mobile bar can instantly elevate the presentation of your event. It provides a clean and professional setup for serving drinks, creating a positive impression on your guests or customers.
Efficiency
Mobile bars are designed with the needs of bartenders in mind. They typically come equipped with convenient features like work surfaces, storage, and easy access to essentials. This efficiency can streamline the drink-making process, leading to faster service and happier guests.
Branding Opportunities
For businesses, mobile bars offer a unique branding opportunity. You can customize the appearance of the bar with your logo and branding elements, helping to increase brand visibility and recognition.
Start Your Mobile Bartending Services
The cost of a mobile bar can vary depending on factors like type, materials, size, and additional features. While there are affordable options for personal use, investing in a high-quality, custom-built bar may be necessary for businesses or larger events. 
SmartBar Products offers you and your customers a new experience in portable bars for hotels, bartending businesses, restaurants, cruise lines, country clubs, arenas, expo centers, trade shows, and conference facilities. 
Our portable bars offer not just well-designed functionality but also a truly positive experience for you, your employees, and your valued customers. Contact us and step into the world of mobile bartending.